Send Love to President Trump @ YesIVotedForTrump.org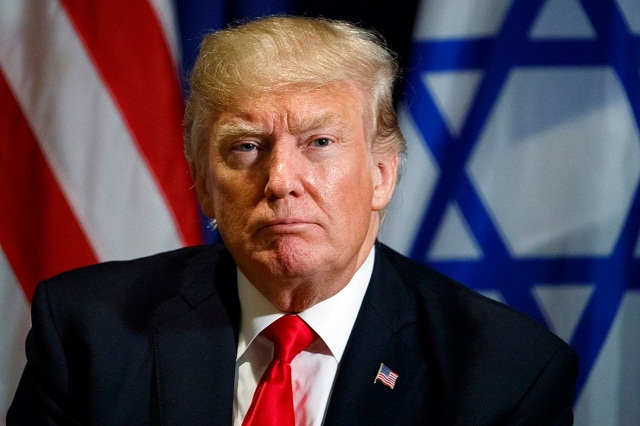 An opinion by Owen R Fonorow
The will of the American people has apparently been thwarted by a conspiracy unlike any other in history.  Joe Biden cannot steal the presidency. Only Donald Trump can give it to him.  Does anyone believe that Donald Trump, after legitimately winning reelection in a landslide, would relinquish power to a crime family with ties to the communist Chinese?
BREAKING: Technology Expert who Invented QCODE  Can Determine If Ballots are Legitimate or Fake in Seconds
While the extent of President Trump's massive 2020 victory may never be fully known, we who love Donald Trump can show our support by taking a few minutes to record the fact that we voted for him on November 3rd, 2020.  Trump re-votes send a message of love to the President.  While not official, the revote tells the world that We The People of the United States of America are awake, mad and not giving up without a fight.  Enough re-votes will also send a message to Trump's detractors, weak-kneed Republican leaders, the United States Supreme Court, and may help encourage the state legislatures to do their constitutional duty.
Please take a few minutes and revote for Trump  at the new web site:
The official revote page is copyrighted and look for my name, Owen Fonorow.  Very little information is required to revote, however, the more optional information you provide, the more this effort may help Trump's legal team, law enforcement, the judiciary, and researchers in voter fraud.  We are working to make the revoting page more mobile friendly.
If the YesIVotedForTrump.org server is busy,  try the alternate sites YesIVotedForTrump.com and YesIVotedForTrump.net.  Duplicate re-votes are not recorded. It is especially important that Trump voters in the key swing states where most of the election fraud occurred take the time to record their votes.
In the future, independent vote-audit sites similar to YesIvotedforTrump.org will be established to monitor official vote totals in "real time."
---
Intelligence update: The Great Reset vs. the Great Awakening – the grand battle taking place right now for the future of America and the free world
From Mike Adams

There has never been a more serious crisis in American history.  As Mike Adam's sources reveal, upper echelons in the CIA, FBI and DOJ are traitors dedicated to bringing down America, stealing the election, and imprisoning all the real patriots. Meanwhile, certain sectors of special forces operations and now Chris Miller as Acting Secretary of Defense, are all aligned with Trump, the Constitution and defending America against its enemies, both foreign and domestic.
Yesterday, Chris Miller declared that all special forces operations units now report directly to him. This puts the many tens of thousands of special forces operations units and assets directly under the control of a pro-America patriot, and it points to the "Plan B" plan in all this, which is for Trump to invoke the NDAA and Insurrection Act, then dispatch special forces units across the USA to arrest all the treasonous actors who are part of this grand conspiracy to overthrow the United States government.
Read the full story
https://www.newstarget.com/2020-11-19-election-intelligence-update-great-reset-great-awakening.html
The Prima Facie Case for Massive Election Fraud
Exposed! New Proof On Why I Am CERTAIN Trump Will Win | Janet Porter exposes Dominion.
Watch as votes for Biden suddenly increase by large amounts while Trump's votes simultaneously decrease by the same amount – on National TV.  These clips are "real time" evidence of the massive fraud perpetrated on America.
Sidney Powell: It will be BIBLICAL
We Know Exactly Where the Fraud Took Place.
CAUGHT! Election data analyzed, producing detailed list of over 500,000 votes SWITCHED from Trump to Biden via voting machine software theft, with heavy fraud focused on swing states
https://www.newstarget.com/2020-11-11-election-data-analyzed-votes-switched-biden-software.html
Dominion Voting Systems :
Pennsylvania : Switched : 220,883   Lost Votes : 941,248
New Jersey : Switched : 80,242   Lost Votes : 20
Florida : Switched : 21,422   Lost Votes : 456
Michigan : Switched : 20,213   Lost Votes : 21,882
New York : Switched : 18,124   Lost Votes : 623,213
Georgia : Switched : 17,407   Lost Votes : 33,574
Ohio : Switched : 14,965   Lost Votes : 5,102
Virginia : Switched : 12,163   Lost Votes : 789,023
California : Switched : 7,701   Lost Votes : 10,989
Arizona : Switched : 4,492   Lost Votes : 0
Minnesota : Switched : 2,766   Lost Votes : 195,650
Tennessee : Switched : 2,330   Lost Votes : 0
Louisiana : Switched : 2,322   Lost Votes : 0
Illinois : Switched : 2,166   Lost Votes : 54,730
Wisconsin : Switched : 2,078   Lost Votes : 3,408
Colorado : Switched : 1,809   Lost Votes : 0
Utah : Switched : 1,627   Lost Votes : 0
New Hampshire : Switched : 973   Lost Votes : 116
Iowa : Switched : 938   Lost Votes : 477
New Mexico : Switched : 268   Lost Votes : 4,610
Missouri : Switched 0 :   Lost Votes : 20,730
Nevada : Switched : 0   Lost Votes : 0
Alaska : Switched : 0   Lost Votes : 0
Washington : Switched : 0   Lost Votes : 0
Hawaii : Switched : 0   Lost Votes : 0
https://thedonald.win/p/11Q8XQIWRs/-happening-ive-updated-the-switc/
---

One of the most common arguments is that in some localities, vote counts for Biden violate Benford's Law.
https://www.ntd.com/statistical-anomalies-in-biden-votes-analyses-indicate_525974.html
Hundreds of thousands, if not millions of votes are in question.
---

Texas Lt. Gov. Dan Patrick offers $1 million reward for evidence of voter fraud
https://www.foxnews.com/politics/texas-lt-gov-dan-patrick-1-million-reward-evidence-arrest-conviction-voter
---
"Adding to the intrigue, Dominion Voting Systems has apparent ties to Speaker of the House Nancy Pelosi, a Democrat. 
Bloomberg reported in April of last year that Dominion Voting Systems — which commands more than a third of the voting-machine market without having Washington lobbyists — has hired its first, a high-powered firm that includes a longtime aide to Speaker Nancy Pelosi. They hired Brownstein Farber Hyatt & Schreck. Nadeam Elshami, Pelosi's former chief of staff, is one of the lobbyists on the account."
https://noqreport.com/2020/11/06/dominion-voting-systems-the-company-at-the-center-of-michigan-and-georgia-voting-glitches/
---
Researchers Question Reliability of Dominion Voting Systems, Election Systems & Software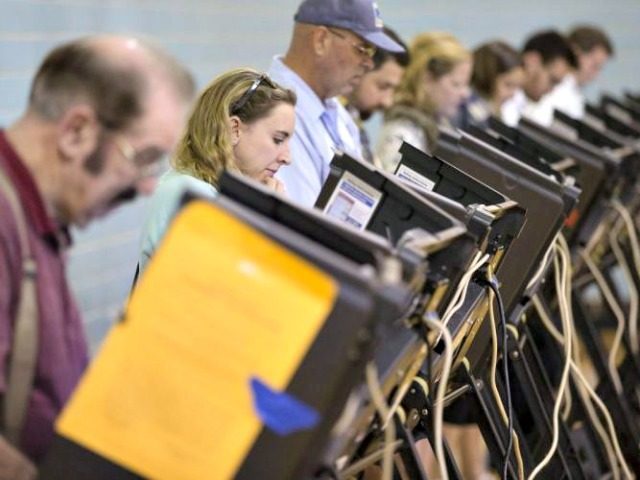 Researchers Question Reliability of Dominion Voting Systems, Election Systems & Software
---
BREAKING: Software company linked to MI voter "glitch" also holds contracts in battleground states including PA, GA, AZ, NV
https://www.ptnewsnetwork.com/breaking-software-company-linked-to-mi-voter-glitch-also-holds-contracts-in-battleground-states-including-pa-ga-az-nv/
---
BOMBSHELL: Anon Crunches Voter Data, Discovers Election Software 'Dominion' Producing Massive Fraud…
---
RECORDING: #DETROITLEAKS STATE EMPLOYEES TRAIN POLL WORKERS TO LIE TO VOTERS, DESTROY BALLOTS, STOP CHALLENGER

https://www.bitchute.com/video/kAyv5YBNeIal
---
RECORDING: Federal agents "coerce" USPS whistleblower Hopkins to water down story
---
Will you help save America?
The reality is that Trump won big. This fact can and will be proven. However, the loathsome forces arrayed against Trump are large and coordinated. With Black Lives Matter willing to camp out in front of jurist homes, we know that courts are unlikely to change any "votes," even with evidence of massive fraud. At some point, the true story will come out after our military supervises the recount.
The fate of the Republic hangs in the balance,
So we must act.  Let your voice by heard by re-voting for Donald Trump at
Share this link. Follow us on parler and join the YesIvoteforTrump facebook group. Call talk shows, contact your representatives, and flood other social media with the new mantra:
@YesIVotedForTrump
United States Military Must Recount the Ballots in Key States
We should loudly demand that the Unites States military be deployed immediately to secure the ballots and voting machines in the disputed counties and supervise a fully transparent recount in public arenas.
When the real winner is announced, having our military in place to quell the civil unrest would be a godsend.
"Message to Trump: We are willing to put our lives on the line to protect YOU and this constitutional republic… just say the word

https://www.newstarget.com/2020-11-09-message-to-trump-we-are-willing-to-put-our-lives-on-the-line.html

---

ELECTION FRAUD UPDATE:

Project Veritas offers $25,000 reward for first hand election fraud tips in Pennsylvania that are featured in a release.

Email us today: veritastips@protonmail.com
Leave a message: 914-908-2300
Signal: 914-653-3110 #BeBrave #DoSomething pic.twitter.com/SMPq7X6Wgc

— James O'Keefe (@JamesOKeefeIII) November 9, 2020

---

---